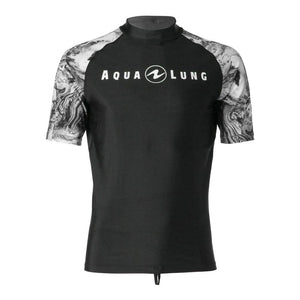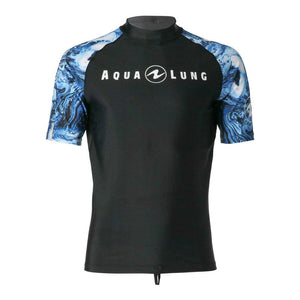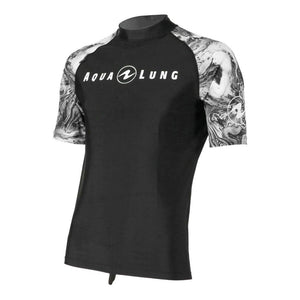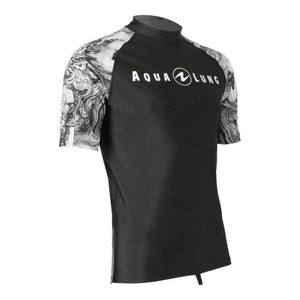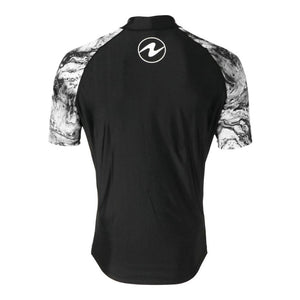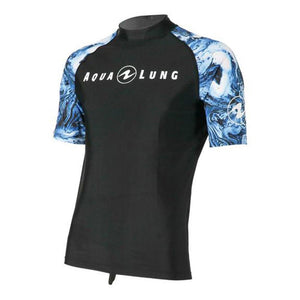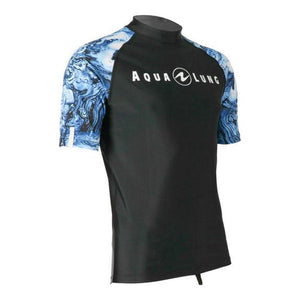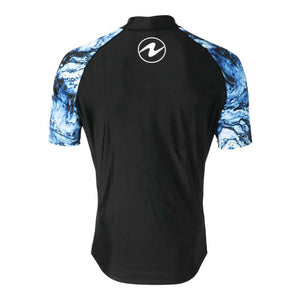 Aqua Lung Aqua Short Sleeve Rashguard Men's
The Aqua Lung Aqua Short Sleeve Rashguard Men's provides excellent protection against the sun's damaging UV rays, whether in the water or on land. This rashguard is perfect for snorkeling or as an additional layer under your wetsuit for more comfort during your dive.
Aqua Lung Aqua Short Sleeve Rashguard Features
The Aqua Lung Rashguard fabric is 80% polyester and 20% elastane. Polyester helps keep colors fresh and bright while staying undamaged by chlorine. A nylon/elastane blend is breathable, stretchable, and form-fitting when wet. Rashguards made from this fabric are also quick-drying
All Aqua Lung Rashguards provide UV protection of SPF50+, enough to protect from a sunburn but still comfortable to be worn on bare skin
On athletic-fit models, the back is longer than the front in order to provide extra sun protection
A loop is sewn on the front to fasten the strap on men's surf shorts or swimsuits — this will prevent a roll-up and keep the shirt in shape while you wear it
A slightly raised neckline gives sun protection during surface activities or stops the buoyancy compensator from rubbing against your skin during warm water dives and helps keep you warm when used as an undergarment.
Not sure if this is the rashguard for you? Have a look at our range of rashguards here. Or why not check out our full selection of Aqua Lung products.