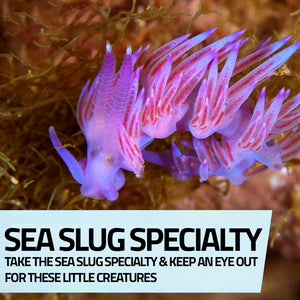 Mediterranean Sea Slug Specialty
What do I need to start?
Be a minimum of PADI Open Water Diver or Junior Open Water Diver certification (or qualifying certification from another organization)
Minimum age: 10 years old
What will I do?
A guide to identification, basic body parts and functions.
Get introduced to the different types of nudibranchs, habitats, the functionality of them and the many colours they come in.
One knowledge development section. Max depth depends on students qualification level.
How long will it take?
One day, two dives.
Who will teach me?
This Specialty was designed and taught by Sarah Shaw