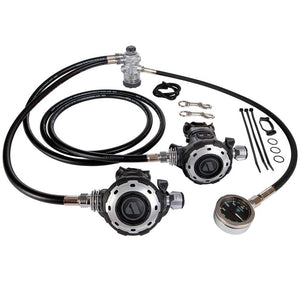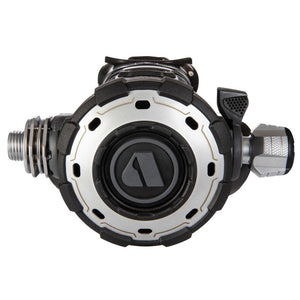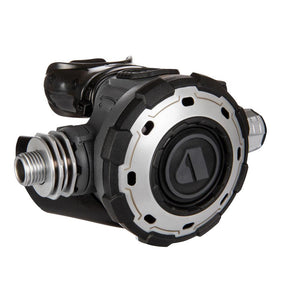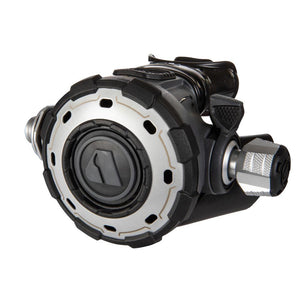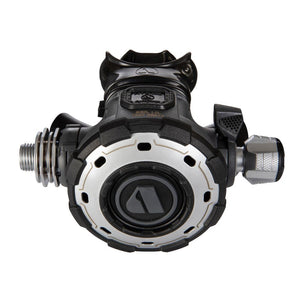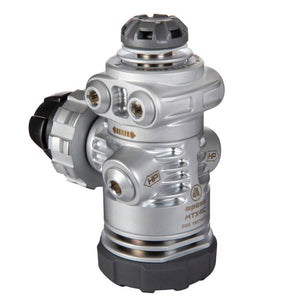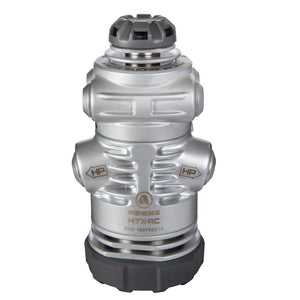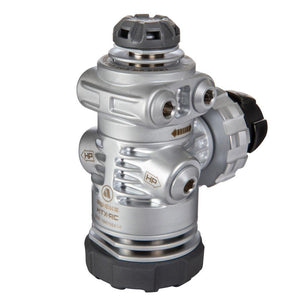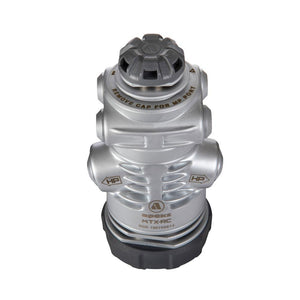 Apeks MTX-RC Single Cylinder Long Hose Regulator Set
The Apeks MTX-RC Single Cylinder Long Hose Regulator Set is the newest addition to the MTX-RC Regulator series.Whether you want to dive in warm water, extreme cold water, dive deep or in a cave, this is the regulator you will want to breathe from. The MTX-RC allows complete control over your breathing resistance while scuba diving.
The Apeks MTX-RC evolved from the original MTX regulator developed from military-grade engineering. The MTX-RC Single Tank Long Hose regulator offers the diver the smoothest breath possible and ultimate performance through military precision and Apeks advanced regulator technology.
The MTX-RC Long Hose set has the same freeze-resistant technology that the whole MTX series has, even the coldest ice diving water temperatures. The RC part of the MTX-RC signifies that adjustable cracking resistance for recreational and technical divers. This allows for the greatest range of resistance control to deliver the breath you need when you need it, no matter the dive.
All this is achieved using an innovative first stage design that protects the regulator from freezing and a full set of user controls on the second stage to adjust the breathing performance based on the diver's individual needs.
Includes a tactical style messenger bag to keep your regulators safe on your travels. Perfectly sized for a laptop, it's also your new work bag!
Apeks MTX-RC Single Cylinder Long Hose Components
Apeks MTX-RC First Stage
Apeks MTX-RC Second Stages
Apeks 210cm Double Swivel Primary Regulator Hose
Apeks 49cm Double Swivel Back-Up Regulator Hose
Apeks High Pressure Hose
Apeks Tek Gauge
Stainless Steel Bolt Snaps (for your gauge and primary reg)
Cable Ties and Break Away O-Rings
Apeks MTX-RC Regulator First Stage
Satin plated brass body with heat exchanging ribs for maximum thermal performance.
Breakthrough, innovative over moulded first-stage endcap, and environmental diaphragm helps prevent ice build-up that can cause first stage free flow in extreme circumstances. It also protects the first stage from impact damage.
Ribbed diaphragm clamp for improved heat exchange in cold water conditions.
Unique over-balanced diaphragm design as the diver descends, the over-balancing feature allows the medium pressure gas in the hose to increase at a faster rate than ambient. This results in superior performance at depth.
5 x medium pressure ports, 4 mounted on a rotating turret for improved hose orientation
2 x angled high-pressure ports for optimal hose routing and fitting of transmitters.
Double swivel hose for greater freedom of movement and comfort.
Easy to grip DIN hand-wheel that requires one hand to release.
Tested for use with two regulator second stages meeting EN250A at 60 metres in cold water.
Apeks MTX-RC Regulator 2nd Stages
The MTX-RC Long Hose regulator set comes complete with two Apeks MTX-RC Second Stage regulators, ensuring the best breath possible irrespective of the regulator you are breathing from. The second stage features include:
Protective bumpers to protect the second stage from impacts and scratches in the most vulnerable places.
Ergonomic and simple to use venturi lever.
An oversized breathing effort adjuster makes adjustment easy in cold water whilst wearing gloves.
Large purge button.
The reversible second stage for either a left or right-hand gas supply configuration.
A heat exchanger (patented) dissipates the cold caused by gas expansion while drawing in the warmth of the ambient water for more comfortable breathing.
Features an innovative Diver Changeable Exhaust system (DCE). The system gives the diver the ability to change from a small exhaust tee to a large exhaust tee. The regulator is supplied with both sets of exhaust tees.
Comfo-bite mouthpiece
Flexible nylon braided hose, which has better cold water performance than traditional rubber hose.
Designed and manufactured in the UK.
No single-use plastic in the packaging
Check out our full selection of regulatorshere! Or have a look at our full range of Apeks Dive Gear.