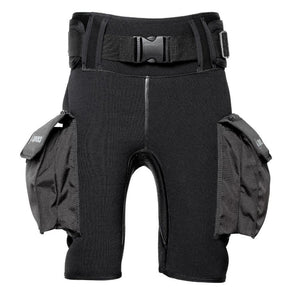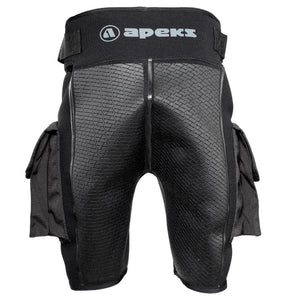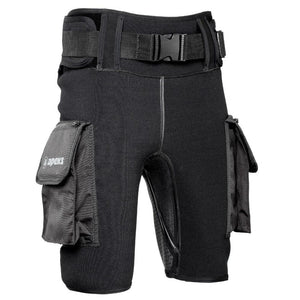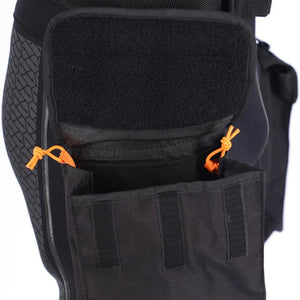 Apeks Tech Shorts
Whether worn above a drysuit or a wetsuit to create additional pocket space, or worn on their own for warm water aquatic activities, Apeks's tec shorts are must-haves for water-sport enthusiasts. These shorts are ideal for warm water diving when additional storage of slates, spools or torches is required while wearing a wetsuit. Additionally, the protective rubber prints on the back reduces friction damage and increases grip, proving useful for other sporting activities such as jet-skiing or RIB.
Apeks Tech Shorts Features
Product Features

1.5mm neoprene -small diamond lining outside, nylon inside.

Easy adjustable waist band with 2 hook and loop flaps and adjustable strap with a quick release buckle.

Big cargo pockets with expandable system, made in fabric to prevent the distortion of the shape.

Grommets for fast drainage.

D ring to secure accessories.

Protective rubber prints on the back reduces friction damage while increasing grip, useful if used on a jet ski or RIB.

Taped sewing on back and inside legs to prevent broken threads.

Unisex model: 8 sizes from S to XXL
Check out our full range of Apeks Dive Gear here!