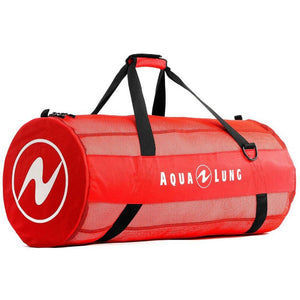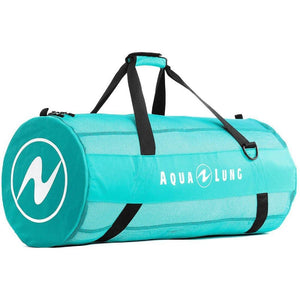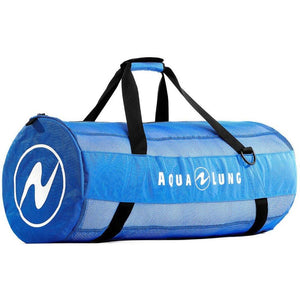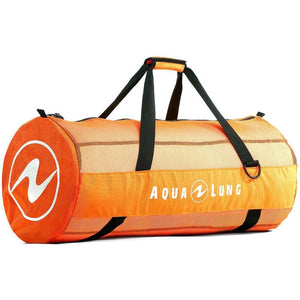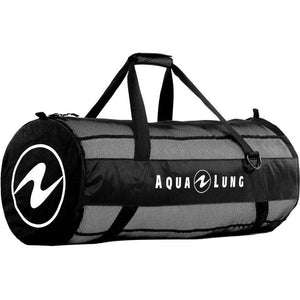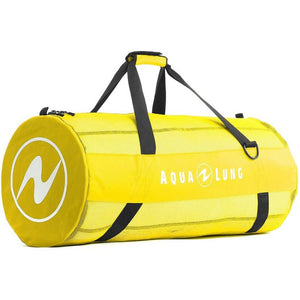 Aqua Lung Adventurer Mesh Duffle Bag
Need a bag to store your gear between dive trips? Tired of wheeling your fancy travel luggage full of dive gear to the beach? Have an unorganized rental locker? The Aqua Lung Adventurer Mesh Duffle Bag is the perfect solution. Whether it's used to differentiate kit sizes in a dive locker, brought on a trip to leave your luggage in the hotel or just to keep your gear packed neatly away, the Adventurer Mesh Bag is up to the task.
Aqua Lung Adventurer Mesh Duffle Bag Features
Durable:Made of heavy-duty, 1680D polyester and collapsible mesh. Zippers are corrosion-resistant and zipper pulls are easy to grip. Two-year limited warranty
Designed for Scuba:The soft polyester mesh body folds down to the size of a sweatshirt for easy packing and travel. The large size accommodates any sized dive kit. The mesh body allows you to easily rinse your whole kit and let it dry while on the go. The removable padded shoulder strap makes hauling your gear a breeze
Customisable:The Aqua Lung logo is printed on one end and one side. The remaining end and side are blank for you to customize
Size33 x 14" diameter (84 x 36cm)
Weight:1.25lbs (0.6 kg)
Check out our full selection of bags here! Or click here for our full range of Aqua Lung products.