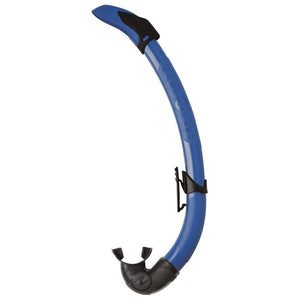 Aqua Lung Aquilon Snorkel
The Aqua Lung Aquilon Snorkel has a traditional anatomic silicone mouthpiece (no purge) and D shaped barrel making it ideal for scuba and free diving.
Traditional style snorkel
Bi-material splashguard with side dry chamber for a faster cleaning.
The top is made of a TPR soft material to be safe and harmless.
D-shaped barrel - flat face against the skin for a better comfort.
100% Anatomic Silicone mouthpiece.
New fix clip bigger section makes the snorkel easier to attach and remove.
Check out our full selection of snorkels here! Or click here for our full range of Aqua Lung products.