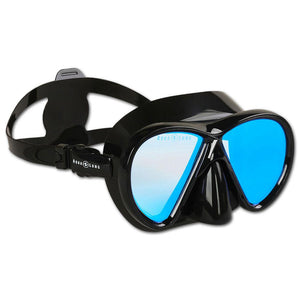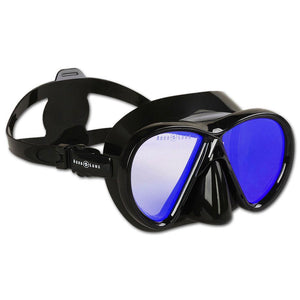 Aqua Lung Horizon DS Mask
The Aqua Lung Horizon& DS Masks is a hard frame twin lens mask that offers a great field of vision. Its low volume and has a stylish teardrop shape. It comes with easy to operate flexible joints buckles and a 3D strap. This mask comes packaged in a luxury zippered Aqua Lung branded EVA case.The Profile is available in two lens options: the "Plus" and the "Blue" HD Mirror lens.
Aqua Lung Horizon DS Mask Features:
Twin lens mask with a teardrop shape.
Twin lens mask with a teardrop shape.• Low Profile makes it easy to clear.•
Choice of Plus or Blue mirrored HD lenses that block HEV light.
Anti-fog coating to aid for crystal clear viewing.
Buckle to skirt so you can fold the mask flat for storage in BCD or suit pocket.
Counter-post push-button activation makes strap adjustment easy when using wearing gloves.
3D mask strap to perfectly and comfortably fit the diver's head and keep the strap securely in place.
Comes in a zippered EVA case for keeping it secure and in great condition post-dive or during storage.