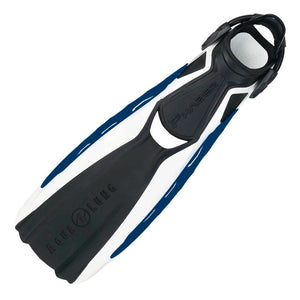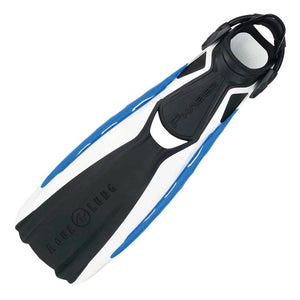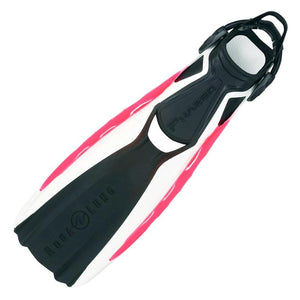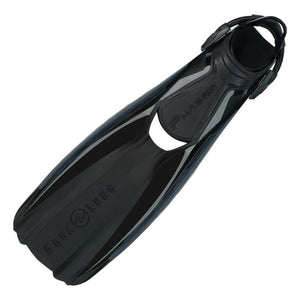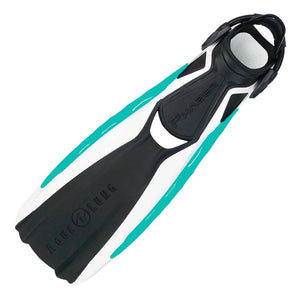 Aqua Lung Phazer Fin
From beginner to expert, the Aqua Lung Phazer fin comes with its revolutionary composite wave rib technology, provides the perfect balance for divers to produce powerful kicks with easy but energy-maximising movements. Designed and produced with a tri-material construction and an advanced canalisation system, everything about this fin is engineered to optimise the energy you load and release with every kick.

Aqua Lung Phazer Fin Features
Wave Rib Technology: The revolutionary side ribs are the heart of the Phazer. The elastomeric rubber sections of the ribs work together with the wave-shaped structures, accumulating (loading) the energy of every kick that is released during the kick cycle. The effect is a solid, powerful yet easy kick, suitable for beginners as well as for expert divers.
New Bungee Strap: Equipped with new bungee strap and heel-pad for quick and easy donning and doffing.
Tri-Material Construction: Tri-material construction optimizes every single area of the fin: foot-pocket, blade and side ribs are made with different specific advanced materials to get the best performance.
Hydro Power Channel: Thanks to the engineered channel in front of the foot pocket, the water can flow through the blade, enhancing efficiency, power and stability, making the Phazer a powerful and ideal fin both for professional scuba divers and students.
New Canalization System: The blade features a soft TPR membrane to better canalize water during the primary and recovery portions of the kick cycle.
Check out our full selection of fins here! Or click here for our full range of Aqua Lung products.