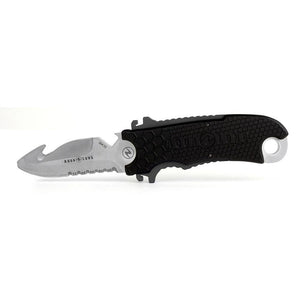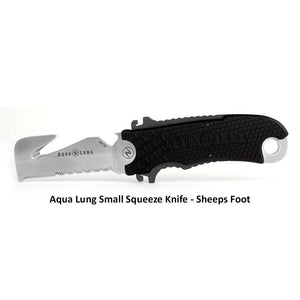 Aqua Lung Small Squeeze Knife
The Aqua Lung Small Squeeze Knife features the time-tested patented 'Squeeze-lock' design. The articulated handle, metal butt cap, and blade safety features are meticulously designed for divers. It's even got a bottle opener and can be mounted on your BCD! Variable mounting options include optional rubber leg strap, a mounted belt clip and buoyancy compensator pocket mounting hardware.
Check out our full selection of knives here! Or click here for our full range of Aqua Lung products.