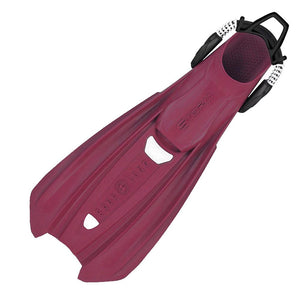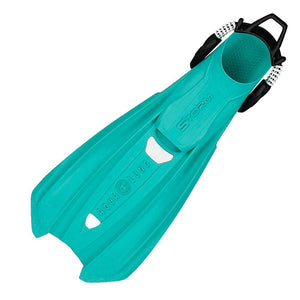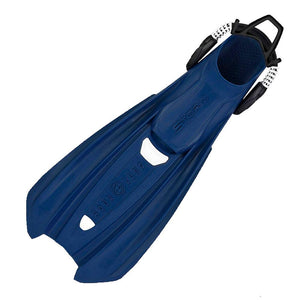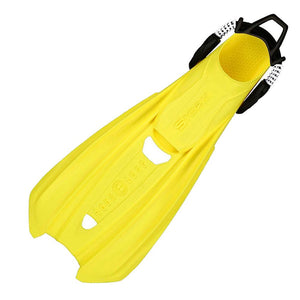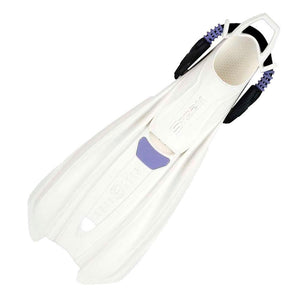 Aqua Lung Storm Fins
The Aqua Lung Storm Fins are a great all-around snorkelling and scuba diving fin ideal for travel. The Storm Fin is made from a single piece of Monprene®that gives you a superb combination of strength for propulsion and durability.
The Aqua Lung Storms Power to Weight
Weight of snorkelling and dive gear has become paramount to those of us who travel to exotic destinations. The storm offers power when you need it and strength to move in current in an exceptionally lightweight compact design. Exactly what is needed for the traveling underwater enthusiast.
Sizing the Aqua Lung Storm
Aqua Lung has developed an innovative foot pocket for the Storm fin that has the benefits of a full foot style fin for comfort. The open-heel fin with soft bungee strap means this is far more amenable to differing foot shapes and sizes.The fin comes in the following sizes:
XXS - UK 13 to UK 2.5
XS/S - UK 3.5 to UK 6
M - UK 6.5 to UK 9
L/XL - UK 9.5 to UK 11.5
Aqua Lung Storm Fin Features:

Barefoot open heel fin, made in a single TPV compound Monprene®
Ergonomic foot pocket ensures comfort, freedom and prevents fatigue
Silicone bungee strap equipped with heel pad for easy on-and-off
Strong compact blade aids in efficient power transfer
Excellent grip on the underside to reduce slippage on deck
The access hole in the blade for easy transport and storage
Simplified size identification by color-coding on the bungee protector and blade insert
Check out our full selection of fins here! Or click here for our full range of Aqua Lung products.