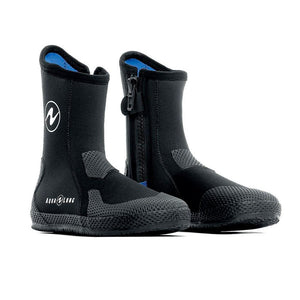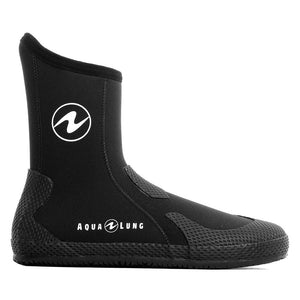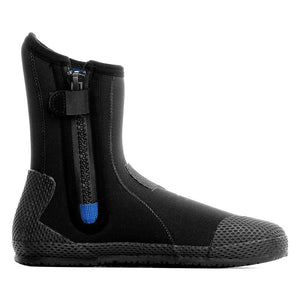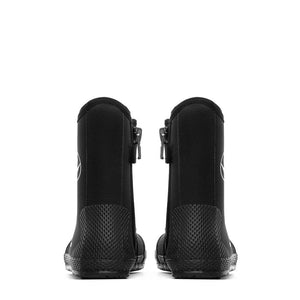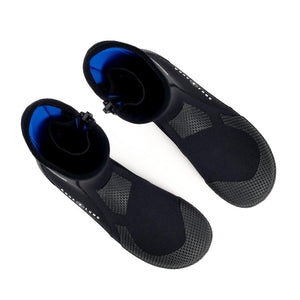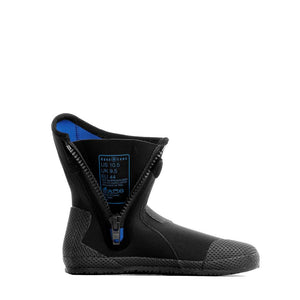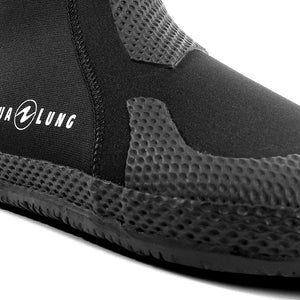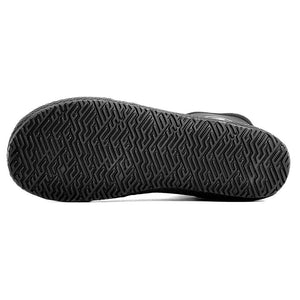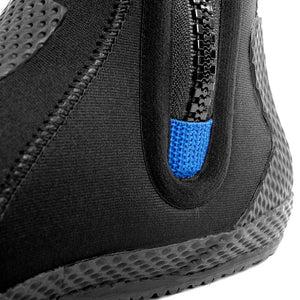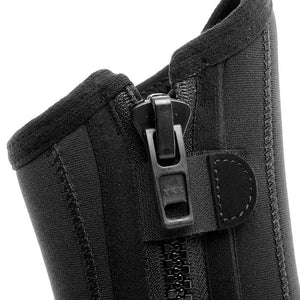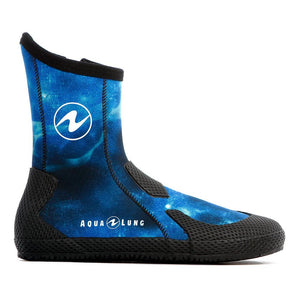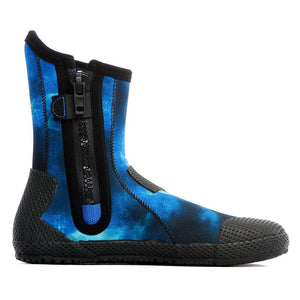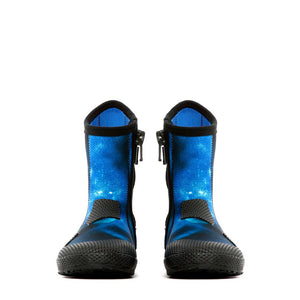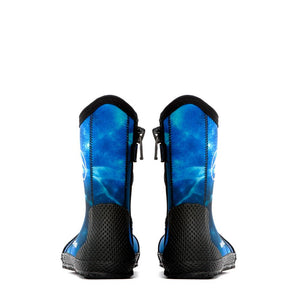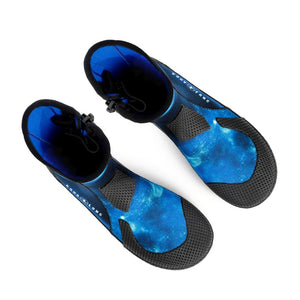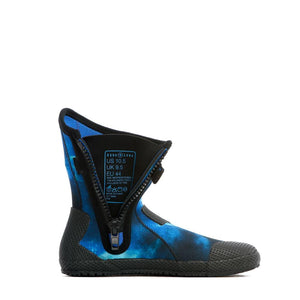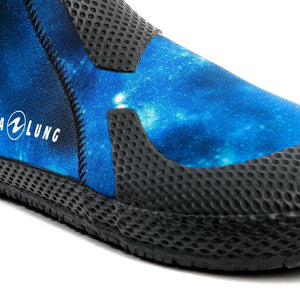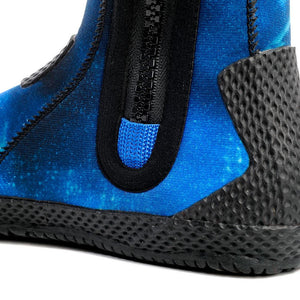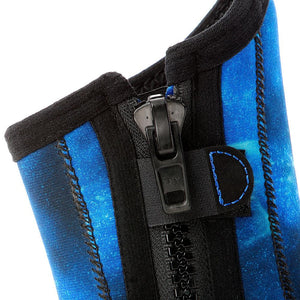 Aqua Lung Superzip 5mm Boots
The Aqua Lung Superzip 5mm Boots have an extra-thick sole, heavy-duty protective panels on the upper, and a durable zipper to withstand years of use without tearing. This is the boot for an avid diver who needs to be prepared for cold water, rough terrain, less-than-luxurious boats, and murky, low-viz conditions that hide hazards.
Aqua Lung Superzip Features
Ergonomic: Like the rest of the Aqua Lung boot line, the Superzip uses our patented, anatomically correct ERGO™ shaped footbed and outsole to match the profile of your foot, preventing excess water retention and offering comfortable support.
Protective: 8mm-thick treaded sole provides premium protection against punctures, stings, and slips. For added protection and durability, the panels on the heel cap, toe, and top of the foot are twice as thick as in the standard boots!
Warm: 3, 5 or 7mm neoprene upper for the right amount of warmth in any conditions.
Comfortable The Superzip boot uses just a few seams, which are placed away from

the widest parts of the feet to minimize chafing.

Durable Closes with a heavy-duty, non-corrosive #10 YKK toothed zipper. Elastic binding

at the top resists wear and tear.

Eco-Conscious Packaging: Ships with minimal carbon footprint packaging. No plastic bags
Not sure these are what you are looking for, check out our full range of wetsuit and rock boots.