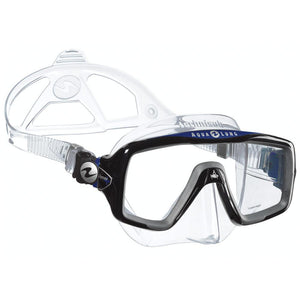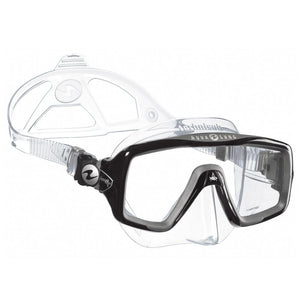 Aqua Lung Ventura Mask
Great designs stand the test of time, and the Aqua Lung Ventura Mask continues the tradition of a mask long used by divers around the globe. This updated version is available in new colors and adds the comfort and performance of Cardanic Joint Buckles to a classic, rugged frame.
Features
Proven single-lens frame delivers a wide field-of-view and a nearly universal fit
Cardanic Joint Buckles rotate both up-and-down and in-and-out for a customised and pinch-free fit
Counterposed push button activation makes strap adjustments fast and holds the strap securely in place once set. The system is also easy to use when wearing gloves
Wide headpiece on silicone strap conforms to the user's head to ensure a comfortable, secure fit
High-grade silicone material allows the facial skirt to flex and naturally mold around facial contours for a leak-free seal
Shatterproof, tempered glass lens suitable for diving and snorkeling meets ANSI standards
Check out our full selection of masks here! Or click here for our full range of Aqua Lung products.