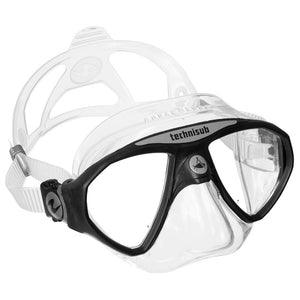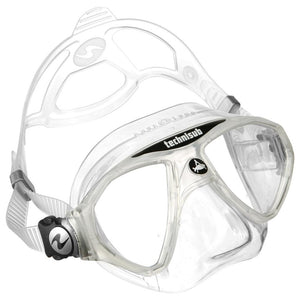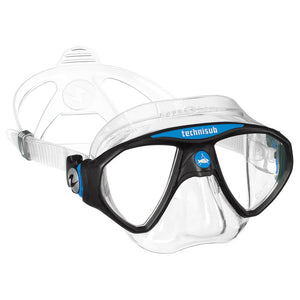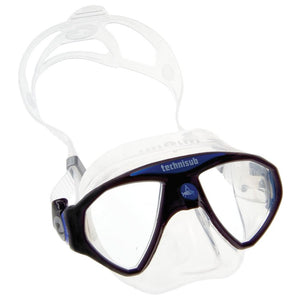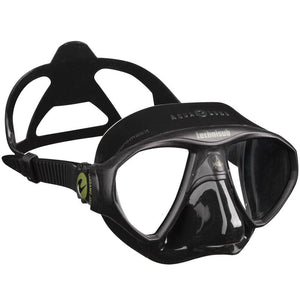 Aqua Lung Micromask
The Aqua Lung Micromask delivers a wide-angle view in an ultra-compact package. Its innovative, patented structure positions the lenses inside the "ocular orbit" or the natural facial recesses of the eyes. This close proximity of the lenses to the eyes significantly improves peripheral vision while maintaining an incredibly low internal volume. The Micromask is effortless to clear and its low profile is ideal for freedivers or any diver that wants to reduce in-water drag.
Features
Patented design places lenses in the ocular orbit for vastly improved field-of-view
Ultra low internal volume makes clearing fast and nearly effortless. It also reduces the upward pull caused by the buoyancy of a larger air space
Compact shape reduces in-water drag and improves stability, especially when diving in a strong current.
Cardanic Joint Buckles rotate both up-and-down and in-and-out for a customized and pinch-free fit
Counterposed push button activation makes strap adjustments fast and holds the strap securely in place once set. The system is also easy to use when wearing gloves
Wide headpiece on silicone strap conforms to the user's head to ensure a comfortable, secure fit
High-grade silicone material allows the facial skirt to flex and naturally mold around facial contours for a leak-free seal
Shatterproof, tempered glass lenses suitable for diving and snorkeling meet ANSI standards
Check out our full selection of masks here! Or click here for our full range of Aqua Lung products.