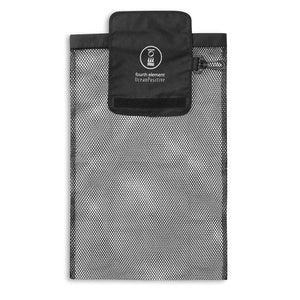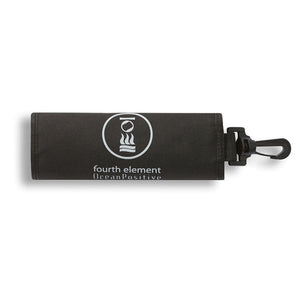 Fourth Element Ocean Positive Debris Bag
Fourth Element Ocean Positive Debris Bag
Bring this bag with you on every dive. Small enough to be stashed in a pocket or clipped on externally, the bag unrolls to provide a handy way to get involved with cleaning up our dive sites. It can be quickly deployed and used to collect and remove rubbish from the water.
After you have disposed of the waste responsibly, recycling it wherever possible, simply roll the bag up and stow it again for your next dive.
Features
Drainable mesh

Convenient size for marine debris

Packable

Velcro closure

Stow using handy sized clip
Fabric Care
100% Polyester

Rinse in cold clean water
An estimated 8 million tons of rubbish per year enters our seas. Dumped into our oceans daily, this threatens marine life, pollutes beaches and affects local tourism industries. Imagine if below the water there was no more coral reef to explore, unique plants are dying out, wildlife is scarce and, in some cases, becoming extinct.
Being 'OceanPositive' stems from not just what we do in the ocean but also what we do in our everyday lives. From the garments we produce to the packaging they are in and the projects that we support along the way, everything we do leads to ensuring a more sustainable business that is good for the ocean.