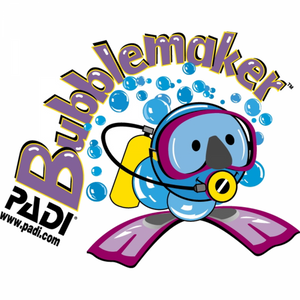 PADI Bubblemaker
Struggling to come up with group activities for your family?
Finding fun activities that your family can enjoy together has become easier with the PADI Seal Team and Bubblemaker experience. These two programs are designed for children who are eight or older.
With a little help from PADI, you can give your kids a glimpse into the scuba diving lifestyle that you love so much and set them on the path to becoming a future scuba diver.
Children who participate in the PADI Seal Team and Bubblemaker programs will develop new skills.
The PADI Seal Team program teaches the basics of diving such as mask clearing and regulator clearing and recovering.
The Bubblemaker experience, kids will have the opportunity to breathe underwater for the first time. Friends and family can be there to offer support and encouragement. The children will learn how to use basic scuba gear in a safe and effective way, preparing them for their future courses.
Scuba diving is not only a fun activity for kids, but it also encourages an active lifestyle. Being physically active promotes healthy growth and development. It provides opportunities for kids to make new friends and develop their social skills.