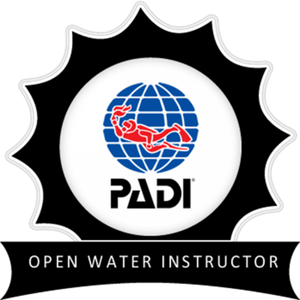 Are you looking for something extraordinary or to do something others can only dream of or even help people transform their lives? All of this, and more, awaits you as a PADI Open Water Scuba Instructor. This program is one of two distinct components of PADI's Instructor Development Course (IDC).
The first portion is the Assistant Instructor course followed by the Open Water Scuba Instructor program.
The course redefines the standard for instructor training.
Coupled with PADI's educational materials, the PADI IDC allows you to learn quickly and effectively.
The objective of the IDC is to prepare you for the PADI IE (Instructor Examination) and to prepare candidates for "Real World" teaching after the IDC/IE process.
The Fun Part
It's about life transformations - both yours and those around you. Instructor training is interacting with course participants while creating friendships that continue long after the course has finished.
Challenging Part
The challenging part of this course is your personal commitment to the training.
This course requires you to complete all the self-study Knowledge Reviews before the course begins and to prepare daily assignments for teaching presentations.
Organization and dedication are key to completing the course.
What You Learn
During the course you'll learn how to apply the PADI System of Education by presenting at least: 
2 confined water teaching presentations
Two knowledge development presentations
One open water teaching presentations integrating two skills